Please fill out the form below to get a brochure about Google Workspace Implementation from TS Cloud
Are you planning to use Google Workspace?
Our configuration service helps you do it all in one go.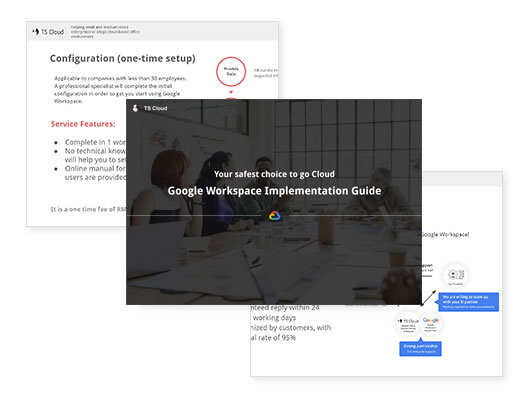 Why choose configuration service from TS Cloud?
The brochure brochure contains the most common problems and solutions for your business.
Our certified specialists are ready to solve your problems and doubts.
Several optional services are offered that you can purchase depending on your business needs.
Assist more than 3,000 companies to implement Google Workspace for more than 10 years.
How we support you:
After you fill out the form, you will receive the appropriate brochure. Our specialist will contact you by phone and conduct a personal online consultation to understand your Google Workspace ( G Suite) requirements.