"G Suite is the best e-mail system for the working on the go, and we've not received spam mail in more than four years!"
Summary
Noporvis, a manufacturer and trader of automobile parts, has clients both domestically and overseas. The company has to take into consideration that its employees is often attending exhibitions, and thus has a need to work on the go. They decided to change their original e-mail system to the more mobile device-friendly G Suite. After more than four years of using G Suite, Noporvis has not only resolved the issue of working on the go, and has also eliminated disruptions from spam mail through Gmail's spam filter function. In addition, the use of Google cloud collaboration tools also allows its employees to work on common files regardless of their department and complete their tasks more quickly. This is a good example of automobile part manufacturer and trader applying G Suite to their business to refer to.
Client Information
| | |
| --- | --- |
| Company Name | Noporvis Co., LTD |
| Company Profile | Noporvis is an automobile parts manufacturer and trader, primarily involved in the manufacture and sales of turbochargers, and has numerous clients domestically and overseas. It is one of the few companies in Taiwan that is focused on the production, research and development of automobile turbochargers. In May, 2015, Noporvis has also set up a R&D center for to enhance innovative manufacture and technology, which also enhance the product quality and competitiveness. |
| Industry | Manufacturing |
| Company Size | 50 to 100 |
| Year of Establishment | 2018 |
Results
| Before | After |
| --- | --- |
| Troublesome to need a laptop when work need to be done or to reply to an e-mail when away from the office. | G Suite is supported on all mobile devices, making it convenient to do work while away from the office. |
| Spam mails and advertisements often come in. | Gmail can automatically block spam mail, making it safer for the e-mail inbox. |
| Excel files has to be worked on individually and then collated. | Multiple people can be online and work on the same Google sheet at the same time. |
Benefits
Easy to do work without using a laptop when you are on a overseas business trip or at an exhibition!
Noporvis, as an automobile parts manufacturer and trader, often has to attend exhibitions. In the past, the e-mail system requires a laptop to receive and send e-mails, and it is not possible to use a cell phone or tablet or other mobile device to send or receive e-mails and inspect documents, which makes working on the go extremely inconvenient, and thus Noporvis switched the more mobile device-friendly G Suite. After the switch, as the files are all on Google cloud, when employees are on business trips can open any of the free associated mobile device applications or any web browser, and it would be possible to send and receive e-mails and look at documents directly on their cell phones or tablets, and allow them more quickly obtain the information they needed, and realize true working on the go.
Using Google collaboration tools allow the company to complete over 7,000 inventory counts in a shorter time.
After introduction G Suite into the company, Noporvis has been using Gmail and also has put the Google cloud collaboration tools in G Suite to good use, including Google docs, sheets, slides, etc. Compared to the traditional desktop office software, Google cloud collaboration allow easier information transfer across the departments, such as the financial statement and similar documents that requires staff from different department to inspect and complete these documents at the same time. Using Google sheet where editing rights are open to all staff allows multiple people to collaborate on the document online simultaneously. This collaborative method saves the financial supervisor a lot of time from collating the information, and also allows people from different department being able to inspect and fill in the financial information necessary.
As an IT personnel at the company, Mr. Zhou indicated that before using Google collaboration tools, when they had to do inventory, over 7000 counts of information has to be put onto excel and divided between the various people in charge, and once each person is complete with the count, all the files can be collated, and thus the process often is only complete after working through the night. Now it only takes three to four hours to complete. This is the biggest different that the staff experience after adapting Google collaboration tools.
In more than four years, hundreds of business cards has been given out, but almost spam mails were received!
In the more than four years of using G Suite, the area that Noporvis is most satisfied with is the high degree of stability and security offered by Gmail. The general manager Mr. Zhan indicates that due to business needs, their sales personnel often has to attend exhibitions and shows, and give out their business cards and company information, but despite having given out hundreds of business cards, the company has not been plagued by spam mail or advertisement mails during this time. This can all be credited to the high degree of spam mail and suspicious mail recognition offered by Gmail, which allow people to use it with peace of mind. Moreover, Gmail's functionalities are continuously being updated and optimized automatically, such as the delay and smart response feature that was recently brought out, which also makes the life of the sales team easier when dealing with a large volume of e-mails.
TS Cloud's comment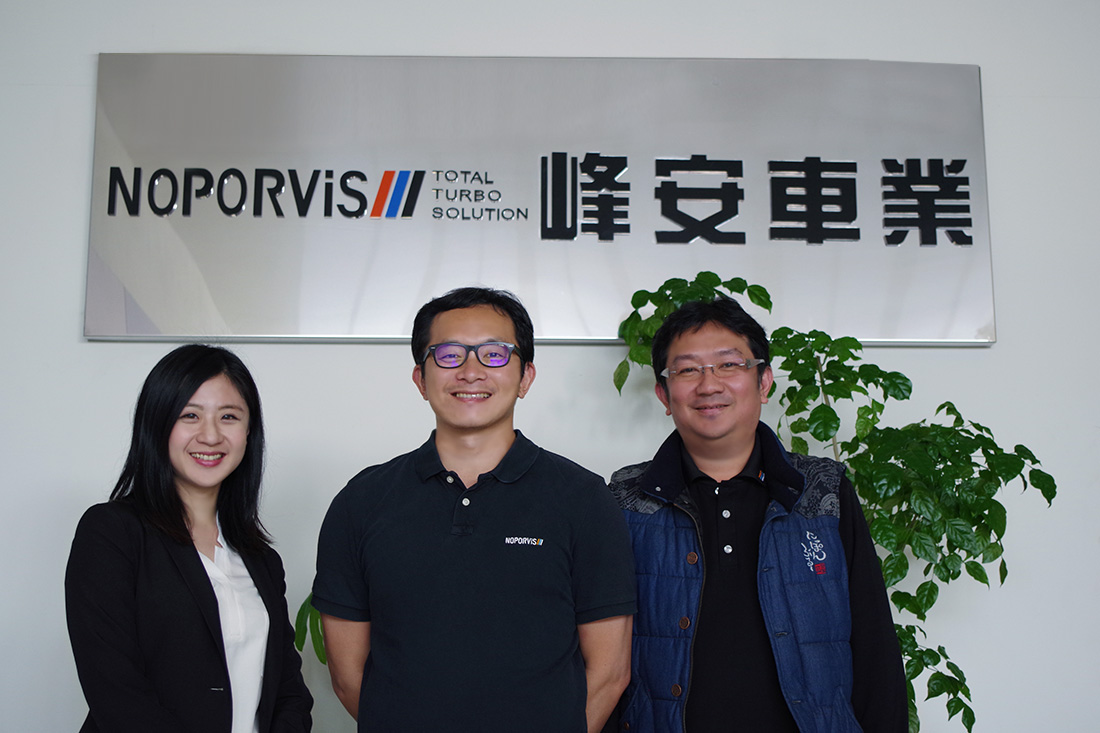 Get started on your free trial!
If you're interested in using Google Workspace